A Talk by Iasos
"How Sound can Induce Higher Consciousness in the Listener"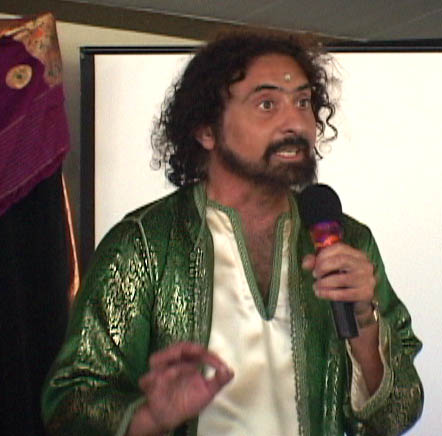 On June 8, 2003, Iasos was the "opening act" for an event in San Rafael, California, entitled "Sound Awakening", organized by Celestine Star. Iasos' role was to "prep" the audience by explaining the mechanics of just HOW sound is capable of inducing a state of higher consciousness in the listener. Furthermore, Iasos was asked to do this in 10 minutes or less. Here's the result!
Here's the Video
7:43
---
Feedback from on-line Viewers/Listeners


I just listened to your sound healing talk--that was absolutely beautiful. You ARE healing sound. Your voice alone is healing. Thank you so very much. I look forward to meeting in person.
S.M.
This is so truly brilliant, Iasos,? thank you so very much. It is a gong from Heaven throughout my entire being.
T.P.O.C.
A wonderful talk that makes me realize the capabilities of sound to change and inspire one's consciousness' Thank you!?
R.
Great stuff. Logical, unambiguous wisdom & knowledge - - and scientifically explainable, like a surprising number of matters previously thought only 'spiritual'. Just pondering the se subjects can often amaze and inspire me into states of higher consciousness!
V.C.
---