"Iasos - Celestial Soul Portrait"

1 Compact Disc $18
or 2 LPs $20
Deluxe-Edition ANTHOLOGY of Iasos music
(1 CD or 2 LPs)
The Chicago-based record label Numero Group has released
a deluxe-edition anthology album of earlier Iasos music. (1975-1985)
This is available as one CD or 2 Vinyl LPs or MP3 download.
This "archival" album includes 11 photos of Iasos in the 1970s and early 1980s,
as well as extensive text, describing his life & career during those years.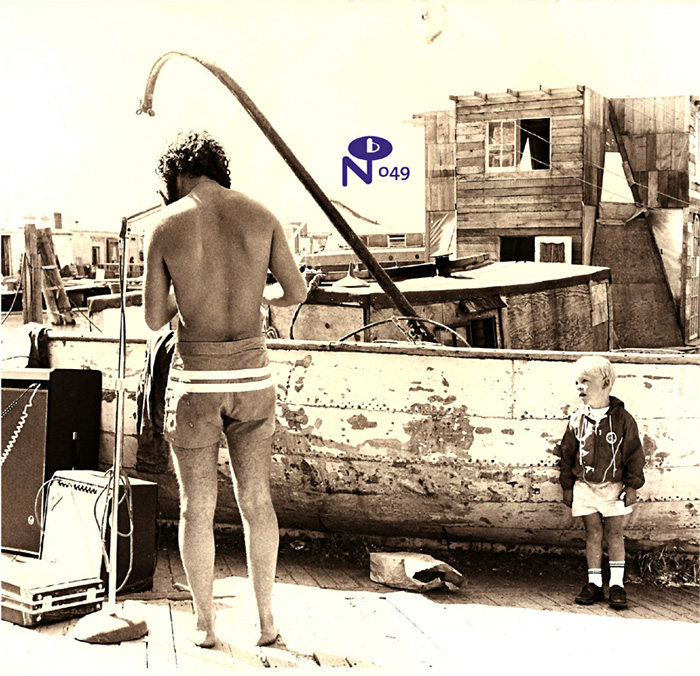 (Iasos playing electric flute on the "San Rafael" Ferry Boat,
in the Gate 5 house-boat area of Sausalito, California - early 1970s)


Description


Video about this album (1:39)


Reviews


Download


Get the CD


Get the 2 LP-set

Description
Numero Group specializes in creating anthologies of hidden "gems" of music that are not widely-known. This anthology is a collection of Iasos' music from the 1970s and the early 1980s. This album is available as one CD, 2 Vinyl LPs, or MP3 download. You can order the CD from us. But if you wish the 2 LP set, you should order it from Numero Group. And of course, you can download it from Amazon, or from iTunes or from any major download site.
This "archival" album includes 11 photos of Iasos in the 1970s and early 1980s, as well as extensive text, describing his life & career during those years.
The 13 tracks on this album are:
Reviews
Sound Color Vibration
Groundbreaking excursions into the outer reaches of music composition, Iasos is an unspoken hero of his era that ushered in completely new concepts to finding the truest states of emotion through music.
Read full Review
As one of the earliest pioneers of the "New Age Music", Iasos has created timeless pieces of work under his imprint Inter-Dimensional Music over the last 40 years. With Numero Group taking on an expansive collection of Iasos material this year in Celestial Soul Portraits , we have been engulfed into his works for the first time, searching for everything we can get our hands on. His importance and creative magnitude is unmeasurable and has really put us into some of the best of moods absorbing everything we can find.
Read full Review

Piccadilly Records
Before ambient and New Age were so named and codified, the "Paradise Music" of Iasos ... brought Earth - transcriptions of a vast and galactic soundhealing to a planet much in need.
Read full Review

Bleep
Legendary New Age music king Iasos has been recording since 1975, and 'Celestial Soul Portrait' is the first compilation of his exotic, chilled-out sounds. Focusing on his first decade of material this album shimmers with his "inter-dimensional output", from the guitar gauze of 'Rainbow Canyon' to the pearly luminescence and harp strings of 'The Royal Court of the Goddess Vesta'.
Read full Review
Vice
A true outsider and in many ways a visionary artist, Iasos is up there with the likes of Vangelis, Brian Eno, and his old pal Steven Halpern as one of the electronic pioneers of what became known as new age music in the mid-1970s. In recognition of his restless spirit, Chicago's Numero Group recently put out Celestial Soul Portrait , a selection of tracks from the first decade of Iasos' career that draw attention to the experimental nature and uncanny beauty of his work. For a cosmic voyager, Iasos was surprisingly easy to get hold of-we spoke on the phone-and came across as pretty normal and, as he puts it, "grounded."
... Dive into iasos.com for a world of pure bliss and positivity.
Read full Review

Pitchfork
The sounds are not meant to drift on the edge of perception, but expand consciousness-- to transcend Earthly anxiety and envelop the listener in bliss.
Read full Review

The Second Disc
Numero Group Uncovers The Pioneering Electronic Soundscapes of Iasos' "Celestial Soul Portrait"...
...His soul-searching, convention-defying soundscapes were later identified by psychology researchers at New Hampshire's Plymouth State College as similar to the tones supposedly heard by humans between life and death. One needn't be experiencing a near-death experience to find solace in Iasos' compositions, however. Guitarist Lee Underwood said his Angelic Music album exemplified "the best this genre [New Age] has to offer," and Buddhist philosopher Alan Watts commented that "Iasos is doing the classical music of the New Age." Companies and organizations from NASA to Hewlett-Packard have made use of the music of Iasos...
Read full Review

eMusic Review
"Collecting Iasos' Greatest Hits from the '70s"
Read full Review

The Washington Post
The label has found its latest gem in Iasos, a pioneering California-based composer who helped define new age music in the '70s, before it floated from its sincere and spiritual roots to America's massage tables. "Celestial Soul Portrait" collects some of Iasos's earliest, most ear-caressing compostions, providing an enlightening crash course in exceedingly gentle music.
Read full Review

The Fader
By 1975, he'd fallen in love with the mimetic possibilities of the analog synthesizer, and released the warmly percolating Inter-Dimensional Music Through Iasos , a pioneering opus of the new age genre. With its soothing flutes and sighing bends, "Rainbow Canyon" exemplifies the high resolution, octave-leaping sound that Iasos is still honing to this day.
Read full Review


Ad Hoc
In 1968, Iasos moved to California to try to create the music that had been swimming in his head, dubbed "Paradise Music." Thus began Iasos' career as a pioneer of New Age.
Read full Review
Download Tracks or Full Album

from ...
or a large selection of other sites

Return to "Detailed Listings of our Products"