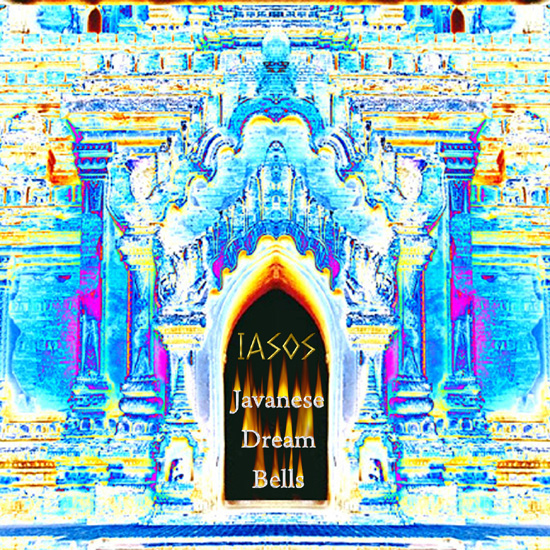 "Javanese Dream Bells"
(1 track)
Total Time = 1:12:08


Description
One night I spontaneously recorded myself playing some exotic-sounding bell sounds on one of my magical keyboards. I liked it, and so turned it into a CD for my personal home use. But so many of my friends asked me for copies of this CD, that I decided to publicly release it. This is a 7 minute 10 second recording that has been repeated multiple times to create a sublime background ambiance for 1 hour 12 minutes and 8 seconds.
This ambiance evokes the feeling of being in a serene and sacred Temple. It has a very centering and calming effect, as well the purity one might expect from a Temple. It seems to work best when played at a low background volume.

Let's Hear it!

Quick Overview
Listen

Detailed Listen

Listen for free to this entire album.

Unsolicited Customer Feedback
I downloaded your Javanese Dream Bells today from Amazon and just finished listening to it. I found it absolutely wonderful. It's different, relaxing, and at times quite exhilarating. I listened to it while I was internet surfing and found that it had a calming effect on me. The next time I listen to it I think I'll eliminate all of the surrounding ambient noises, close my eyes, and see where it takes me. It should be a fun ride.
R.C.

Download Track
for "Javanese Dream Bells" album
from ...



Return to "Detailed Listings of our Products"