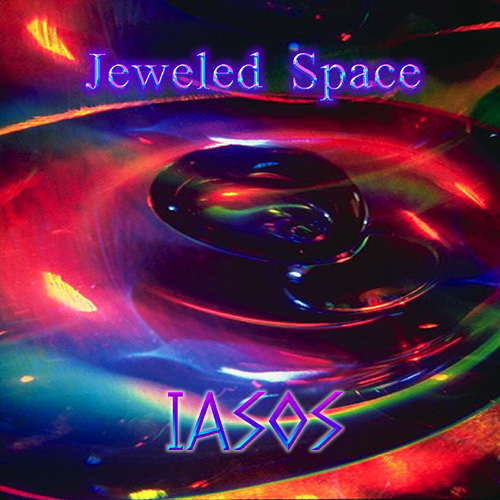 Cover Art by Sylvan Starbough Rife
Compact Disc $17
1. The Valley of Enchimed Peace
2. The Royal Court of Goddess Vesta
32:40
30:03

Total Time:

1:02:43


Description
This album has been specifically designed as subtle rarified background music, to be played over speakers at low volume, especially if you set your CD player to Repeat. It thus "flavors" your listening space, as incense would. Cut 1 is "The Valley of Enchimed Peace" - a half hour piece of smooth bell-like tones that sustain without any sudden beginning, and that periodically "melt" into chord changes. This has a cool soothing crystalline effect, and is excellent as a non-distracting background for focused mental activity, such as working on your computer. Cut 2 is "The Royal Court of Goddess Vesta" and is an extended half hour version of the second half of "Helios & Vesta", from the "Elixir" album. This has a warm, loving, deeply-nurturing feeling and carries the energy of goddesses proceeding gracefully through space. As the emotional effects of the two cuts complement each other, the continued playing of this at low volume provides a continuous source of refined background music, for a refreshing non-distracting "flavoring" of your listening space. This music is excellent as a soothing background for focused mental activities, like office work or working on a computer, as it soothes without being at all distracting. We've also noticed that young children tend to become very peaceful when this is played.

Let's Hear it!

Quick Overview Listen

"The Valley of Enchimed Peace"
Track 1


"The Royal Court of Goddess Vesta"
Track 2


Listen for free
to either song on this album
in its entirety

Unsolicited Customer Feedback
"My little one goes to sleep with the cd Jeweled Space. In about 10 minutes she is sleeping."
E.S.
---
Hi there I hope this message finds you well? Very sorry to bother you, I just wanted to say that I recently discovered you music and it's absolutely wonderful! Truly a blissful experience listening to it. I'm currently in love with the Jewelled Space album, especially track one, the shifts in pitch are amazing.
I've suffered with very high levels of anxiety, depression and panic attacks since the age of 14, which has made my life a bit difficult. Now I'm 26, and I got married today, listening to Jewelled Space this week has really helped me to relax and keep control of my nerves, so thank you for helping me with your beautiful music!
G.B.
---
"The Royal Court of Goddess Vesta" is one of the most wondrous, beautiful pieces I've ever heard! Been listening to it on repeat since I received it in the mail! Thank you so very much!
C.N.

Download Tracks
for "Jeweled Space" album
from ...



Return to "Detailed Listings of our Products"