"Timeless"

Produced & Filmed by David Fortney
Music by Patrick O'Hearn

DVD $20
1-hour NTSC-format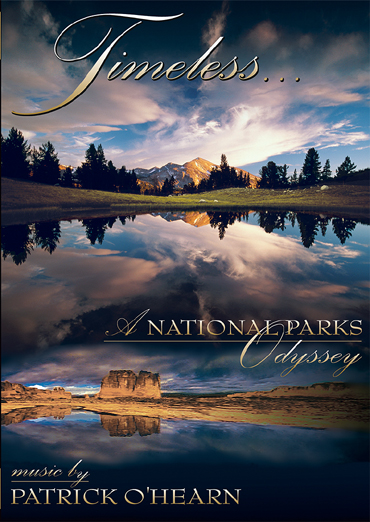 Description

View a Glimpse

Back-Cover

The DVD Chapters

Unsolicited Customer Feedback

Get the DVD

Note: Don't confuse David Fortney's DVD "Timeless"
with Iasos' CD "Timeless Sound".

Description
David Fortney is the master of nature cinematography, and this 1-hour DVD is his most recent and most exquisite work. If you love nature beauty, you will become ecstatic looking at this. David told me this DVD is the best footage of the best footage of his last 5 years of filming nature. I honestly believe this is the most beautiful nature video available at this time in any format! These are scenes of national parks throughout North America, and the entire project is actually a "tribute" to the magnificence of our national parks.
The music is by Patrick O'Hearn (very different than my music). Even though I, Iasos, had absolutely nothing at all to do with the creation of this master-piece, I am nevertheless offerring it on my site, simply because it is "on the same wave-length" (same consciousness) as my music. That is, the majority of those that love my music would also love these visuals.
There is also occassional narration to introduce the location of each new scene, whenever the view goes to a different national park.
David Fortney is also one of the artists featured in my VISIONARY ARTISTS GALLERY, because of his outstanding work in this field of nature cinematography.


View a Glimpse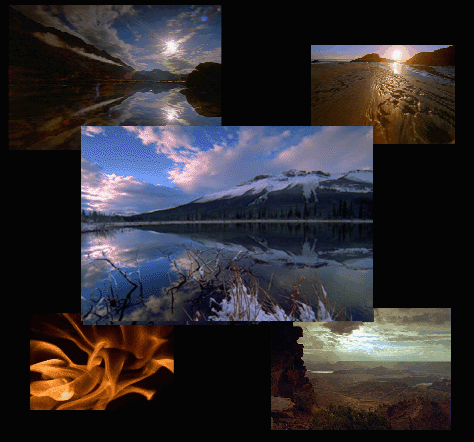 Back-Cover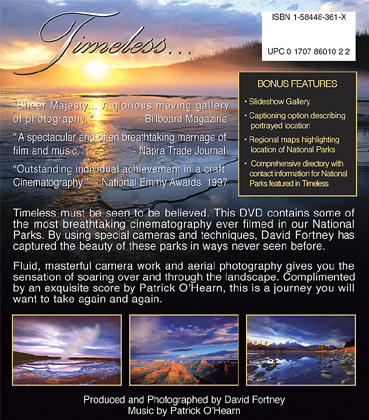 The DVD Chapters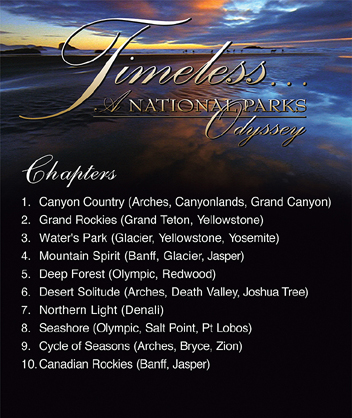 Unsolicited Customer Feedback
"My dear Iasos: The DVD is arrive perfectily. Is realy fantastic. Thank you, dear friend."
J.C.G.



Return to "Detailed Listings of our Products"