If you enjoy the poetic wisdom of the great philosopher/poet Rumi, then this is for You!
The artist Duane Carpenter has created beautiful images to accompany each "thought-jewel" by Rumi.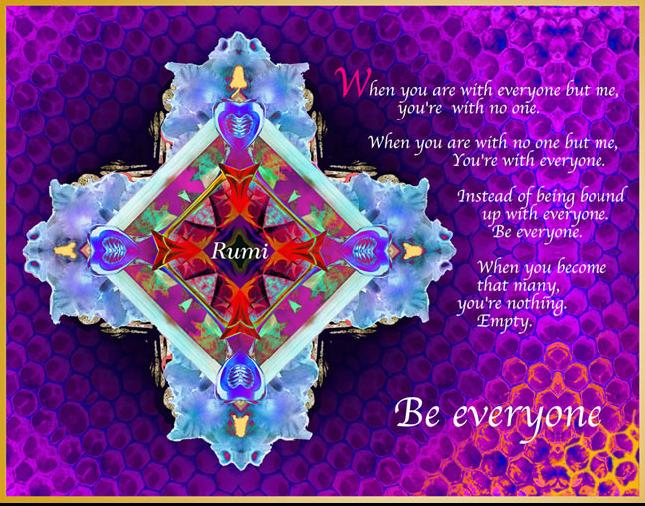 Art by Duane Carpenter
Poetry by Rumi
To stop the automatic slide-show (which changes too fast),
just click on "Next" above the main big image.
You can then select another "thought-jewel"
by clicking "Next",
or by selecting one of the small images on the right,
or by clicking on any number underneath.
If the music doesn't fit your idea of approprate mid-Eastern Rumi music,
you can adjust the volume underneath.